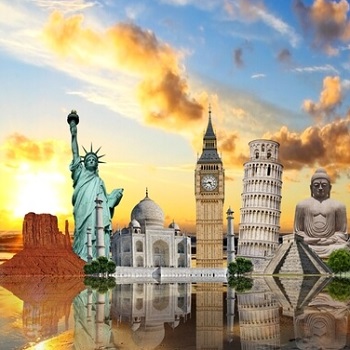 Do you often make sudden trips? Planning to have a group tour? Well, in both cases to arrange everything on your own requires expertise and lots of time to research on the internet. You need to make a survey of the rents of different suppliers such as hotels, airlines, travel attractions, etc.

Tour Travel Operators in Noida makes this process easy for you. Continue reading to understand why you should hire a tour operator to make your job easier.

1. Saves energy and time – when you are moving with a group especially with whom you wanted to share quality time together, there are a lot more things to do. By hiring a tour operator, you can keep your focus on the important things only as the rest will be managed by the professionals in this field.

2. Provides insurance – hiring a travel agency allows you to get professional liability insurance services. This means, if you or any of your group members get hurt on the trip is covered with property or injury damage.

3. Provides discounts – the travel agencies hold good and long-term relationships with the hotel and transportation industries which allow them with bargaining power. They often arrange heavy discounts and special travel considerations for their clients. And, you get a discounted budget!

4. Knowledge of the travel destinations – the tour guide traveling with you have visited the place a couple of times before. Thus he knows the best places to stay, to visit, to eat. With his experience, you can save some time navigating the new place. In a gist, on-site travel experience ensures value-added packaging.

5. Safety due diligence – when you are traveling alone or in a group, safety is always the major concern. A travel agency always makes sure that their clients remain within federal safety standards according to the age groups.

6. Experienced staff – Tour Travel Operators in Noida are such a great example as a travel agency who provides experienced staff members who can better understand and design the tour itinerary for their clients.

7. Financial ease – you are hiring a reputed tour operator before your trip means you are booking an all-inclusive tour package and making a prior payment for that. This definitely allows you making the budget finalized before the trip.

8. Special needs management – if you are traveling in a group or alone, roaming domestically or internationally if you have some sorts of particular accommodation needs, talk to your tour operator. They will make sure that everything happens flawlessly and you may enjoy the trip.

9. Smooth operational structure – when you are making the booking at a travel agency, they make sure that starting from the payment process to any kind of help demanded by you till the finish of the trip remains easily available with you.

So, you can see that you can depend on someone to fulfill all the facilities you may like to have on your vacation and that is too at budget prices. So, hiring a tour operator is the best way to plan your travel.