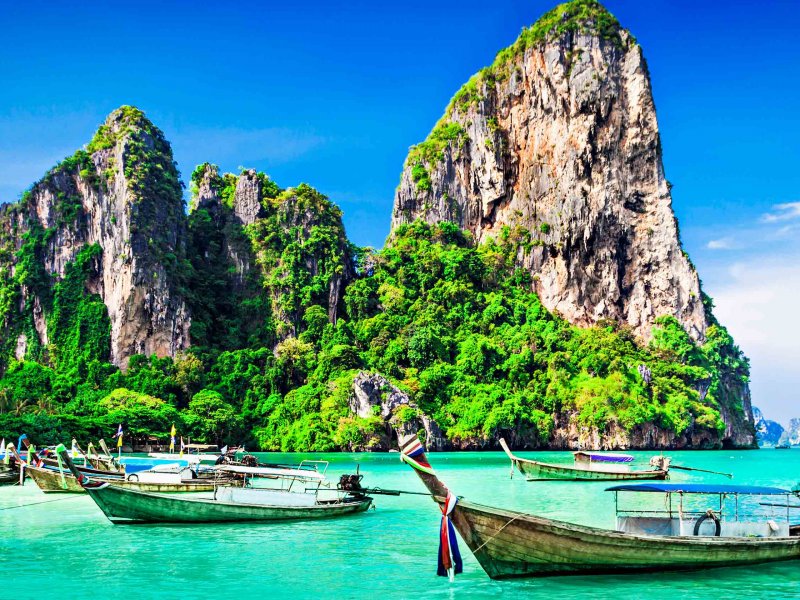 Pattaya is a vibrant place that offers plenty of fun and entertainment to travel-buffs. The beautiful coastal city rose to fame at the beginning of 1980. Pattaya's beaches are always brimming with life and many people love to indulge in water sports. Revelers make it a point to explore the nightlife of Pattaya where partying goes until dawn. Pattaya also offers immense options when it comes to entertainment. The place is always filled with business travelers, couples, and families as it offers something for everyone. The happening place gives you plenty of things to do and ensures that you never get bored. You can visit the unique waters, giant Buddha statues, magnificent museums, and stunning galleries. The mesmerizing "Sanctuary of Truth" has also emerged as one of the top attractions of Pattaya.

• Things to explore in a night: The place has attained the image of a party city and it deserves to be called so. Pattaya offers stupendous nightlife hotspots that cater to diverse tastes. You can visit the beautiful beach clubs, Muay Thai boxing stadiums, beer bars providing economical beverages, etc. You must visit Walking Street that is one of the highly popular places to explore during night time. It covers nearly 80 go-go bars, top-class restaurants, live peppy music, nightclubs, etc. It will leave you refreshed thoroughly and wanting for more. The high energy of the place will not leave you untouched.

• Shoppers' paradise: If you are fond of shopping then nothing can beat Pattaya. It houses various malls, markets, and several boutique stores. You can find quite economical things in these markets that will not disturb your budget. Right from high-end fashion to simple souvenirs, the place offers everything to shopaholics. You can think of visiting the Pattaya floating market also known as Mimosa. The city is full of local markets where you can find a diverse range of wares.

• Activities in Pattaya: Pattaya provides tourists with a plethora of fun-filled activities for people of all ages. As a result of its many attractions and water sports activities, it is flooded by travelers throughout the year. With the right Pattaya Bangkok Combo Tour Packages, you can enjoy great sights that the place offers. It provides first-class facilities for golfing. You can indulge in scuba diving, sailing, and other popular sports activities.

• Satisfy your taste buds: The vast range of eating choices available in Pattaya will create amazing memories that you will cherish forever. The mouth-watering food that may range from high-end haute cuisine to economical street snacks will leave you mesmerized. You can easily find a diverse choice of foods that may include Japanese, Chinese, Italian, American, German, Russian, etc. You do not have to visit the expensive hotels to discover the imported ingredients prepared by experienced chefs.

So, when you decide to visit Pattaya, make sure you don't forget to check the weather conditions, special events, and tricks and scams that you must avoid. Equip yourself with all the vital details that are necessary to enjoy the place.